Australia Camera Market provides FREE service to list used camera gears.
Advertisements will be seen by hundreds of daily visitors. Listings will automatically posted to Facebook, Twitter & Google Plus.
Register now and start selling your Used Camera Gears, it is absolutely FREE to list & sell. No Final Fee, No Catch.
Create Account Already have an account? Sign In here
Australia Camera Market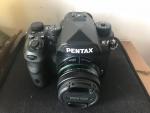 Tennant Creek - Northern Territory 0860
Comes with battery , charger, camera strap. Also comes with 50mm Pentax lens. Very sharp and clear pictures
Carnarvon - Western Australia 6701
I bought this new in October 2017 for work and a recent health episode has forced me to retire. The only time I have used this body was to test a few new lenses I bought at the same time. If I had to take an educated guess, less than 800 clicks. Breaks my heart to sell it but my loss is your gain. A few months left on 1 yr Manufacturer...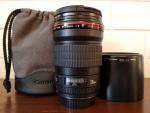 Perth - Western Australia 6050
Selling this sexy beast in preparation for migration to Sony. Comes with what you see in the photo. -UV filter -Original Bag -Original Hood I'm based in Perth metro area. Looking for $950. Hardly used, great condition. Pick up only please....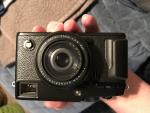 Darwin City - Northern Territory 0800
Used x-pro2. The shutter is probably around 10000 to 15000 shots. Some slight wear. No box or accessories. Will include the battery and charger. Works perfectly and the pictures are awesome but I have bills to pay and this needs to go. Shipping available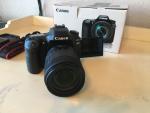 Noble Park - Victoria 3174
Comes with box and original paperwork. I have used the camera about 5 times since owning.I bought the camera about 6 months ago and love it but do not use it as much as i should so that is why i am selling. The auto focus is amazing as with all canon cameras.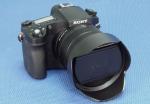 Camera is in good and fully operational condition. Camera comes with extended warranty until 2021 come with all original accessories.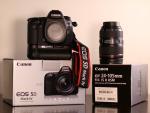 Maryborough - Queensland 4650
This is a very lightly used, well maintained and carefully handled Canon 5D Mark IV. Purchased Feb 2017. Used a handful of times, still practically brand new. Low shutter actuations count. Includes: •Canon f/4 24-105mm IS II USM lens •1 Battery •Battery grip •High speed 128GB Lexar Professional CF card; UDMA...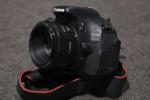 Melbourne - Victoria 3006
Good condition all-round beginner DSLR pack for both photo and video shooters. I'm selling because I switched platform. Package includes: - EOS 600D body - Sigma 30mm f1.4 prime lens (with UV filter, lens cap missing) - Cannon 50mm f1.8 prime lens - Cannon 18mm - 135mm zoom lens (with UV filter) - 2X battery and charger -...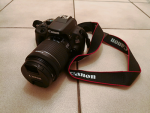 I am selling this nice Canon 100D because I am planning to upgrade the camera. Come with the kit 18-55mm STM Lens. Body and lens are in excellent condition. USB cable and charger are also included. Welcome to send me any question.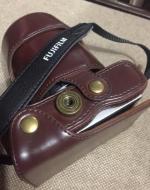 Stanhope gardens - New South Wales 2768
Selling my pre loved fujifilm x-a10 in a coffee brown color. bought it 3 months ago brand new and used it twice. it comes with free leather case, 8gb memory card, tempered glass and original charger. no scratches, 100% no scratch, 100% in perfect condition. price is negotiable.. P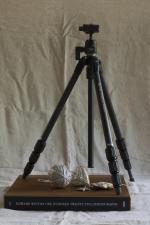 Sydney - New South Wales 2060
The Slik 614 tripod is a light carbon fiber tripod that folds down to a condensed 48cm. With a weight of only 1.9 pounds, the Slik tripod is great for those may be hauling their photography equipment into remote areas. The tripod supports 6.6 lbs. The minimum height for the Slik carbon fiber tripod is 4.3 inches. The maximum height for...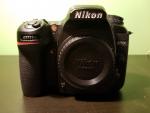 Lawson - Australian Capital Territory 2617
For sale is a like-new to excellent condition Nikon D7500 (body only). It comes with the box and everything that was originally included (battery, charger, strap, manuals, usb cable). The touchscreen is flawless as I had applied a glass screen protector on it since the day I first took it out of the box. The camera only has about 5000 actuations...
Tennant Creek - Northern Territory 0860
Selling my Canon 5D M IV with three batteries and canon 50mm lens. Just bought everything a few months ago and have decided to go another route for my video production purposes! Extremely low shutter count and no major defects. Might be a few tiny abrasions from a table or something but nothing noticeable. Ready to go!! Don't miss out on...
Tennant Creek - Northern Territory 0860
Excellent condition, only 10-15 flights. Includes all original the original packaging.
ADULT OWNED COMES FROM A SMOKE FREE HOME SHUTTER COUNT IS 14174 WORKING AND FULLY OPERATIONAL.. NO DAMAGE NO FUNGI ETC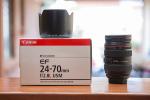 Adelaide - South Australia 5096
For Sale is a great condition Canon 24-70 F.28L ( version 1) This lens has served me well, but I've now upgraded to the version II Comes with original packaging and original soft carry case. If your shopping for this lens, chances are you know all about it. Works well on both crop and full frame. It a work horse with a...
Kingscliff - New South Wales 2487
This lens is in great condition, selling due to upgrade. No visible damage or scratches on glass. Would suite any photographer looking to get into telephoto work, great for wildlife photography. I purchased this lens second hand a few years ago and it hasn't let me down. No filters included. ...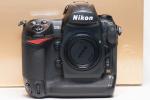 Alice Springs - Northern Territory 0870
I have a mint condition Nikon D3s for sale. I am the original owner and it has just over 45K on the shutter count. I am over the top when it comes to taking care of my equipment and the D3s is no exception. There isn't a mark on it and it functions like a new camera. The reason for selling: I don't use it anymore. I purchased it to cover...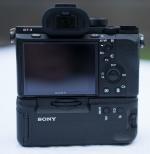 Darwin City - Northern Territory 0800
Lightly used, no dents, scuffs or noticeable scratches, never dropped. Comes with original packaging box, original users manual, aftermarket duel charger and 6 batteries (2 Batteries never use), and Sony A7 Strap. Additional items included: Sony Vertical Battery Grip (VG-C2EM), and Really Right Stuff (RRS) L-Bracket. Shutter count ~ 2050....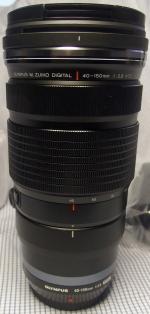 Kingsgrove - New South Wales 2208
Up for sale is a barely used Olympus 40 - 150mm F2.8 Pro Lens. This is for the micro four thirds system. The lens is in very good new like condition. No Scratched marks, optics are as if you pulled the lens out of the box. Comes with Lens Caps, Lens Hood, Tripod Mount and original Box. Lens is still in Warranty with Olympus Australia. It...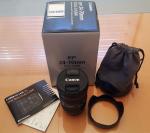 Rockingham - Western Australia 6168
Bought this as new 1 years ago and used for a few professional projects. Excellent conditions like new. Includes all shown on the pictures. - 24-70mm f/2.8L II USM Lens - UV Filter - Lens Hood - Caps - Soft Bag - Manual and other print materials - Original Box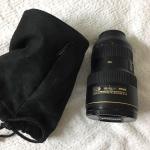 Woolloomooloo - New South Wales 2011
This lens is in excellent condition, it was used just a few times. It is included 1 small black bag, 1 HD HOYA Filter and 1 Nikon Top Cap. The manual and original box. This lens has no more than 8 shots, it is like a new lens.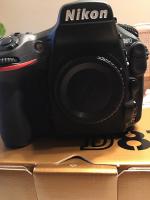 Woolloomooloo - New South Wales 2011
Selling my back up NIKON D810. It is a year old. It has only 3,115 Acuations. All the accessories that came in the box are included. Manuals/software never opened or used. This was my back up to another D810 that I also sold after getting my D850. I am selling to buy another lens. There are no signs of wear. In a bag for the last 5 months.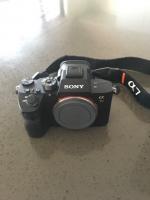 Mount Colah - New South Wales 2079
Potentially selling a brand new Sony A7Riii. Shutter count would be less than 200, only taken out of the house two times, everything in perfect condition as new. Comes with box, battery, all necessary cables and neck strap, plus the separate screen protector attached. Open to offers. Retails at $5,000 AUD. Would prefer pick-up or...