Australia Camera Market provides FREE service to list used camera gears.
Advertisements will be seen by hundreds of daily visitors. Listings will automatically posted to Facebook, Twitter & Google Plus.
Register now and start selling your Used Camera Gears, it is absolutely FREE to list & sell. No Final Fee, No Catch.
Create Account Already have an account? Sign In here
Accessories
melbourne - Victoria 3192
Cambo UST studio stand. Excellent for studio work. In good condition. Pick up from Cheltenham
Lindfield, Sydney - New South Wales 2070
ITEM Strong heavy-duty nylon zip case with high density foam and sturdy straps. Lightweight yet highly protective. Takes 3 LED panels with U-brackets, batteries, mains power supplies, barn doors, diffusers and stands. I recently purchased the following Lightpro kit and the case came with the kit but I don't need the case: https://www....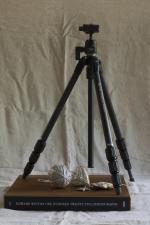 Sydney - New South Wales 2060
The Slik 614 tripod is a light carbon fiber tripod that folds down to a condensed 48cm. With a weight of only 1.9 pounds, the Slik tripod is great for those may be hauling their photography equipment into remote areas. The tripod supports 6.6 lbs. The minimum height for the Slik carbon fiber tripod is 4.3 inches. The maximum height for...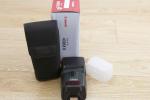 Excellent condition, no marks and scratches. Included: Flash Case Diffuser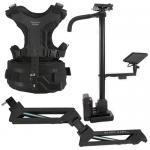 Pimpama - Queensland 4209
SORRY YOU ALL - THE STEADICAM HAS BEEN SOLD, SO PLEASE NO MORE PHONE CALLS HEAVY DUTY USA VARI-ZOOM STEADY-CAM + CARRY SUIT CASE HI THERE, I BOUGHT THIS STEADY CAM FROM THE US ABOUT FIVE YEARS AGO TO USE ON A FEATURE FILM HERE IN AUSTRALIA. IT WAS ONLY USED ON THIS FILM AND WORKED A TREAT SHOOTING WITH A RIGGED SONY F3 CAMERA...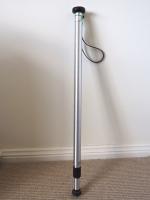 DURAL - New South Wales 2158
A lightweight solution for travellers. Easy to use, extends in a few seconds. In great condition.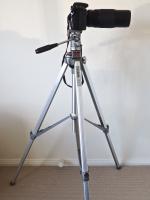 DURAL - New South Wales 2158
Velbon Studio Pro tripod, very solid tripod, can handle the largest and heaviest cameras and lenses (as shown). Reasonably light to carry. In very good condition.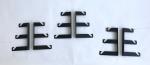 Brighton East - Victoria 3187
Supports in good condition, 3 sets for sale. New price per set $138 - MY PRICE $50 PER SET https://www.kayellaustralia.com.au/triple-hooks-p-341.html Pickup Brighton East 3187
Gymea Bay - New South Wales 2227
Manfrotto 055XPROB tripod with 498RC2 Ball head plus 410PL Quick Release Plate New Condition in Box The Manfrotto 055XPROB Tripod Legs Kit includes a 498RC4 Midi Ball Head with 410PL QR Plate. This plate allows you to easily remove or replace your equipment from or to the ball head. 3-Section Aluminum Tripod with 90 Degree Center...
Killara - New South Wales 2071
Brand new in the box Light kit includes stand, starlite, connector, bulb, multidome soft box. Had paid US$ 850.00 ex B&H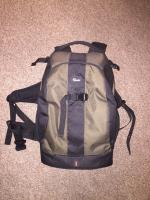 CROYDON PARK - New South Wales 2133
~ CASH ONLY ~ PICK UP ONLY ~ The Lowepro Flipside 400 Backpack is a 600 denier polyester pack with a padded interior designed to carry a pro DSLR camera with a lens attached, plus an additional body, 4-6 extra lenses, a flash, and accessories. FEATURES: back-entry compartment providing easy access to camera gear when setting up (keeping the...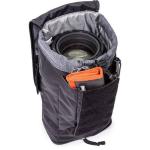 Camperdown - New South Wales 2042
Brand new, never used. Purchased for a job and wasn't required. Take it off my hands (waist?) and walk away with a bargain ;D