Australia Camera Market provides FREE service to list used camera gears.
Advertisements will be seen by hundreds of daily visitors. Listings will automatically posted to Facebook, Twitter & Google Plus.
Register now and start selling your Used Camera Gears, it is absolutely FREE to list & sell. No Final Fee, No Catch.
Create Account Already have an account? Sign In here
Australia Camera Market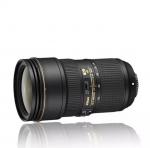 Macgregor - Queensland 4109
Brand new, never taken out of the box. Replacement lens for insurance claim but no longer needed. Made in Japan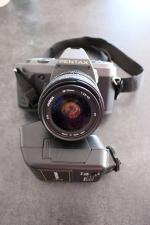 Port Adelaide - South Australia 5015
Pentax P30T in good condition (one owner) comes with an Astron 28-70 mm lens, 1.35 - 4.5 and attachable Achievabale Flash 300 DX in a case. I will sell for $ 80 ono. Can be picked up (Port Adelaide area) or delivered to central or near-by area in Adelaide. Otherwise postage will have to be added to the agreed price.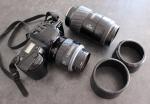 Port Adelaide - South Australia 5015
Minolta Dynax 3xii in good condition (one owner) comes with an autofocus 35-70 mm lens with neutral density filter, plus 75-300 mm telephoto 75-300 mm lens in a case. I will sell for $125 ono. Can be picked up (Port Adelaide area) or delivered to central or near-by area in Adelaide. Otherwise postage will have to be added to the agreed price.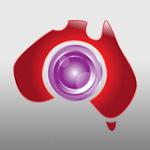 Booragoon - Western Australia 6154
Shutter count 9600. No scratches, dents, imperfections. In perfect working order. Comes with original box.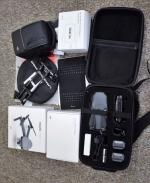 Lawson - Australian Capital Territory 2617
like new, total flight time of 5 hours 18 minutes. 13.4km whats included (bundled): Fly More Combo: Foldable Propeller Quadcopter Drone Kit with Remote, 3 Batteries, 16GB MicroSD, Charging Hub, Car Charger, Power Bank Adapter, Shoulder Bag waterproof carbon fiber Mavic backpack Mavic pro ND lens filter ND4, ND8, ND16, CPL, &...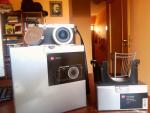 Midland - Western Australia 6065
Perfect lens and order.The sale is made up of everything that is visible in the picture, plus case and two original batteries.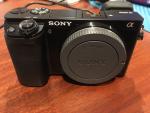 Cameron Park - New South Wales 2285
Used Sony a6000 complete with 16-50mm f/3.5 a f5.6. Both items come in original boxes with charger cable, battery and strap. I'm also including a Tarmac 5720 carry bag. The carry bag has two compartments one for your camera and the other for wallet, spare battery etc. Complete package for any photographer. Selling sue to upgrade. Items are in...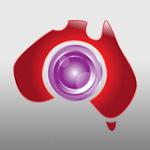 albany - Western Australia 6330
VERY GOOD CONDITION. Very good, very quick and can capture amazing pictures. Only used two or three times and have no further use for it as i need money asap. The price is negotiable to a reasonable agreement. Also have a tele-converter (AF-S TELECONVERTER TC-20EII) to fit this lens and other lenses. Price $250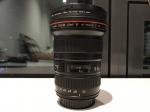 Southbank - Victoria 3006
Selling my lens for $1200 (negotiable, pls be reasonable) Overall condition is perfect. No scratch or fungus on lens, complete with original box, pouch, and hood. FREE UV protector HOYA *Only minor scratch on the lens hood.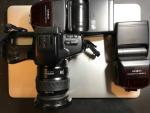 Enfield South - New South Wales PO Box A15
Minolta Dynax Film SLR camera in EXCELLENT condition (used twice). Comes with two matching Minolta purpose made flashes (one is professional). Cameras comes in accessory case and flashes come in their own Minolta case. I live in the Burwood area. Let me know if you are keen. I'm happy to drop the price if...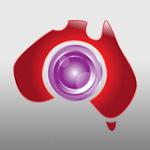 Gold Coast - Queensland 4218
Great Value I purchased for a project and it simply didn't take off. Camera was tested ready for use, so lucky to have 50 shots - excellent condition. Not tyre kickers and will consider any Reasonable offer for Cash, Direct Deposit only Like new, viewing welcome The Time-Lapse Camera Package is a complete system for...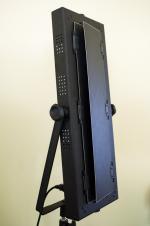 Alphington - Victoria 3078
A perfect integration of value and simplicity, this 110W fluorescent light uses Osram Professional tubes to create exquisite soft daylight output for various compositions. Product Features 2 fluorescent tubes equal to 440W output integrated four leaf mirrored barndoors for directional light control Outer diffuser Flicker-free 8000...
Midland - Western Australia 6065
Canon 5D Mark IV Starter Package: This package is in mint condition and was purchased in early March. Selling due to an upgrade to a 1DX Mark II, not for any issues with the device or complaints about the operation. Fantastic setup, includes the below. Canon 5D Mark IV (<7000 shots> 4 LP-E6N Batteries Canon BG-E20...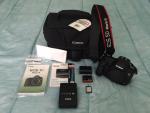 Lawson - Australian Capital Territory 2617
gently used,very good condition Canon EOS 5d mark iii DSLR Camera in a smoke free home.It was tested and works perfectly.The view screen is very clean has a clean shiny metal connector.It comes with everything pictured (new canon 100ES shoulder bag,Canon LC-E6 battery charger,new Vivitar LP-E6 rechargeable battery,used Canon battery pack,Canon...
NT - Northern Territory 3000
Selling Canon EOS 5D Mark iii DSLR camera body for sale. In excellent condition and with a low shutter count of 10,190K.Come's with the original box and supplied accessories such as strap, battery, charger, manual, software etc. It produces great images and video and I am only selling it to fund a movie project. Serious buyers...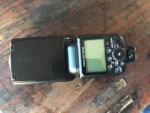 KINGSTON - Australian Capital Territory 2604
In excellent condition, Ill try to find the box but can't guarantee it.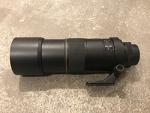 Collingwood - Victoria 3066
This lens was bought for a job and used only a handful of times. It is in 'As New' condition complete with original box, soft bag and caps.
Melbourne - Victoria 3102
Used Pentax K-S2 (Black) for sale along with 4no. lenses. I have finally decided to move on to a full frame DSLR from another manufacturer. This leaves me with the regrettable task of finding a new home for my beloved and trusted K-S2. Camera and lenses are all very well looked after with no scratches or damage at all. All items in mint condition...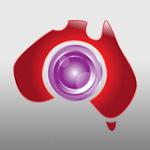 Melbourne - Victoria 3109
Includes everything in the original box: Canon EOS 77D camera body Original battery and charger Original camera strap Original sensor cap Original paperwork Also included is a valid warranty from Michael's Cameras (Australian retailer), effective until June 2019. Original receipt is provided. Camera condition: at least 9.5/10 - has...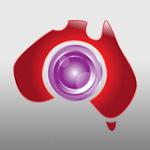 Richmond - New South Wales 2753
URGENT SELL!!!!!! both lenses in great condition. Both with uv filters. 18-135mm comes with lens hood. 50mm comes with original box. A few wear and tear scratches and marks on the body but hardly noticeable. Glass is free of scratches Selling because of an upgrade.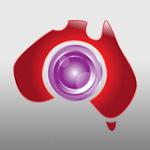 This 70d has only 5600 shitter actuations and presents as brand new. Absolutely no sensor dust. Always bagged and carried with care. Comes with 3 canon batteries, box, software, strap etc. have upgraded so this body needs to go. Can post or deliver in CBD Melbourne. Will post pictures later.
Turramurra - New South Wales 2074
Used Nikon 7100 with Nikkor 35mmf1.8 lens Plus 16gb SanDisk sd card Class 10. Shutter count 5800 Camera well cared for and kept in bag when not in use.
Melbourne - Victoria 3066
I bought this in 2012 to use for my website but my new website doesn't support GIFs. These machines sell for $18,000 new. How it works: https://www.youtube.com/watch?v=6Xz_1aDoMQE It has been used less than 10 times. Comes with lights and software. I also have a Canon camera, macro lens, PC...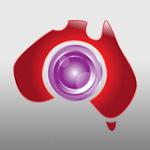 sunnybank - Queensland 4109
Rarely used item. In perfection condition. Canon EF series USM L Standard lens with an aperture of f/2.8 is compatible with Canon Digital SLR cameras. This Canon lens is capable of being used with Auto & Manual focus. It contains 16 elements in 13 groups and features a focal length of 24 - 70 mm. The lens is compatible with 77 mm filters...