Australia Camera Market provides FREE service to list used camera gears.
Advertisements will be seen by hundreds of daily visitors. Listings will automatically posted to Facebook, Twitter & Google Plus.
Register now and start selling your Used Camera Gears, it is absolutely FREE to list & sell. No Final Fee, No Catch.
Create Account Already have an account? Sign In here
Australia Camera Market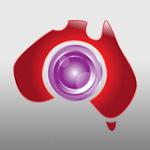 30c panorama drive - Queensland 4224
selling my mint cond like new pentax comes with box and 18-55mm lens
Sydney - New South Wales 2000
Excellent condition. Top range for a EF-S camera. Possibly, the best lens possible for a non full frame camera. It comes with a Canon lenshood.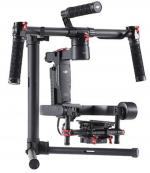 Craigieburn - Victoria 3064
The Ronin-M 3-Axis Handheld Gimbal Stabilizer and hard case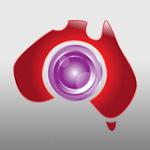 Wamuran - Queensland p.o. box 291
Wanting to purchase a NIkon D500, please inculde, price, location and information on camera. Thank you
Palmerston - Northern Territory 0830
I'M SELLING THE CAMERA BECAUSE I'M JUST NOT USING IT LIKE I THOUGHT I WOULD. I HAVE A NIKON D810 AND IT SUITS MY STYLE OF PHOTOGRAPY MUCH BETTER AND I'M MOVING SO I COULD USE THE EXTRA CASH. THIS CAMERA WILL COME WITH THE MB-D17 BATTERY GRIP WHICH HAS ALMOST NO USE, THREE XQD CARDS 2 64GBs AND 1 128GB AND A 64GB SD CARD...
Park Holme - South Australia 5043
I bought this Canon EOS 5D Mark II Brand new years ago. It is in great condition. Works perfectly. I purchased the Canon Speedlite 430EX II at the same time. It is in almost new condition, as it was almost never used. I am also including the Manfrotto 496RC2 tripod, a very sturdy heavy duty piece. I purchased...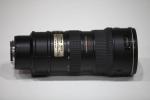 waterloo - New South Wales 2017
This lens is in perfect condition. No lens scratches, fungus or dust. Comes with all original items including box + instructions. Lens is in Waterloo Sydney, feel free to inspect. Call or text 0423 237 215. Thankyou! Stuart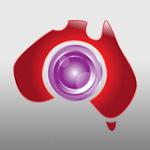 Sydney - New South Wales 2131
Canon 60d body Canon EF 16-35 lens Canon EF 1.8 50m lens Canon EF-S 10-22 1:1.8 lens Glide Cam XR-200 All worth $4650 This is the gear I used to shoot all my videos & is more than just a beginners package, I'm due for an upgrade! All to go for $2800 The EF Lens retails for $2100 by itself, all the gear is scratchless &...
yarra glen - Victoria 3775
Optics free of fungus and item in excellent condition Postage via REG mail will cost $8.00 I have done eBay since 1997 and am looking for a new avenue for some of my gear to sell so I thought I would give this a try. Check out 7sz on eBay in cameras for my feedback You can contact me on 0419044906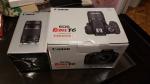 Brand New Canon EOS Rebel T6 DSLR with 2 lenses. USA MODEL NOTE: UPC bar code was removed for Rebate Purposes. Bundle Includes Canon EOS Rebel T6 Camera Body Canon EF-S 18-55mm f/3.5-5.6 IS II Lens Cann EF 75-300mm f/4-5.6 III Lens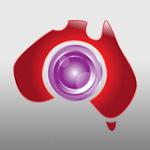 haymarket - New South Wales 2000
This is a Mirrorless Micro four third Camera. I'm only got this on March 2017 and Used only 2 Times but now I got the New model and no need to ised this camera anymore. They sgill in Perfect Condition and come with original boxes including 12-50mm lens kit and Grip for only this Item. Still in Warranty from Olympus. Free deliver for all...
Willagee - Western Australia 25 Antill St
Excellent condition Sigma 120-400mm with optical stabilisation. Glass is clean and free of mould, scratches etc. Comes with UV filter, box, bag and manual. Can send interstate. Will accept Paypal for interstate buyers only. Here is some more info on the lens and some reviews. 4.5 stars out of 5 from 80 reviews. https://www....