Australia Camera Market provides FREE service to list used camera gears.
Advertisements will be seen by hundreds of daily visitors. Listings will automatically posted to Facebook, Twitter & Google Plus.
Register now and start selling your Used Camera Gears, it is absolutely FREE to list & sell. No Final Fee, No Catch.
Create Account Already have an account? Sign In here
Cameras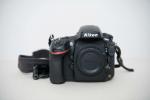 Bathurst - New South Wales 2795
D800e Mint condition No marks Shutter count 5935
Cooroy Mountain - Queensland 4563
Used Canon 6D Very good condition with a few minor scratches from use. The camera was only used for a year before upgrading to a 5D Mark IV and has been stored and kept as a backup ever since. Comes with one battery. Need Gone ASAP Call on 0431 007 392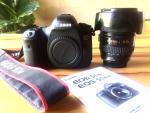 Melbourne - Victoria 3095
Professional Photographer selling Canon 5DS DSLR with L Series 24-105mm f/4 lens. Both in near new condition. Canon 5DS exceptional specs - Full Frame CMOS 50MP, HD Movie, 5fps, ISO - 100-6400, takes both CF and SD card. Comes with 3 lithium batteries. Lens - no scratches, has been cleaned and serviced by Camera Clinic. Fabulous professional...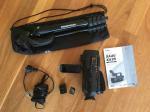 Cottesloe - Western Australia 6011
Includes: * Canon XA20 HD Video Camera (used but in great condition, valued $1900). Includes charger & Canon BP-820 Battery. * EXTRA Canon BP-828 battery (unused, valued $250) * Lexar Professional 64 GB Memory Card (used, valued $60). * Manfrotto Compact Action Tripod (used but in excelled condition, valued $165). * Instructions...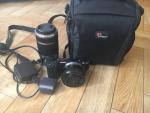 Kogarah - New South Wales 2217
Price is negotiable. Sony NEX 5R Compact Camera For Sale. Used but in good condition. This camera is great for those who want a more sophiscated camera than a point and shoot but are not quite ready for a DSLR. Also a lot less bulky than a DSLR and can make an ideal second camera (very portable). Includes: Camera body, 1 x E3.5-5.6/PZ...
CROYDON PARK - New South Wales 2133
~ CASH ONLY ~ PICK UP ONLY ~ Canon EOS 450D High performance digital single lense reflex camera with a 12.20 megapixel image Camera body with eyecup Battery Pack and Battery Charger Wide strap Interface cable Video cable EOS Digital Solutions Disk EOS Software Instruction Manual Instruction Manual & Pocket Guide...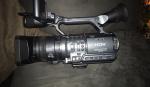 melbourne - Victoria 3223
camera works fine 4 batterys no charger + pelican case
Gold Coast - Queensland 4213
I am the only one to have ever used this camera and it has been looked after meticulously since I purchased it new from Cameras Direct -Gold Coast store and thus genuine Australian stock. The Camera has worked flawlessly and is in absolutely immaculate condition. I purchased the lens 2 years ago and it is also in 'as new'...
Melbourne - Victoria 3064
I'm selling this as is in the images with 3 batteries, chargers, the FD-E adapter and the F-E adapter. No marks and shutter count is 7,315.
Melbourne - Victoria 3064
As you can see in my other listings, I'm not a fan of Samsung. I won this as a prize and don't really want to keep it. Good as new, not even used.
Melbourne - Victoria 3064
Selling this with an additional AC adapter, extra battery and a remote switch. The shutter count on the camera is 3,789 and there is no scratches, wear, etc. I have put a screen protector. Works in perfect condition.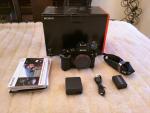 Melbourne - Victoria 3064
Sony a7 with a shutter count of 2,436 and the grip to go with it. I am selling it as a package but willing to take offers for separate items. All equipment comes with original boxes and all accessories in the box.