Australia Camera Market provides FREE service to list used camera gears.
Advertisements will be seen by hundreds of daily visitors. Listings will automatically posted to Facebook, Twitter & Google Plus.
Register now and start selling your Used Camera Gears, it is absolutely FREE to list & sell. No Final Fee, No Catch.
Create Account Already have an account? Sign In here
Accessories + Bags/Cases + Canon + DSLR + Batteries + Compact + Nikon + Flashes/Lights + Sigma + Video + Film SLR + Memory Cards + Tamron + Others + Tripods + Cameras + Lenses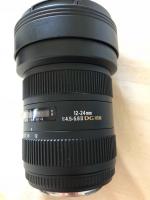 Smithfield - Queensland 4878
Sigma 12-24ii canon mount No fungus or scratches
Smithfield - Queensland 4878
Sigma 24mm 1.4 art lens Canon mount full frame No fungus Or scratches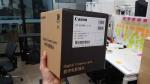 waterloo - New South Wales 2017
Canon CN-E 24mm cine lens. T1.5, EF mount. Regualr price $4895 at sunstudios. https://sunstudiosaustralia.com/buy/lenses/canon/canon-cn-e-24mm-t1.5-l-f-cine-lens Brand New, never used, never opened! This was an insurance replacement but I already have another 24mm lens. Feel free to come and inspect at Waterloo.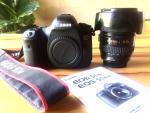 Melbourne - Victoria 3095
Professional Photographer selling Canon 5DS DSLR with L Series 24-105mm f/4 lens. Both in near new condition. Canon 5DS exceptional specs - Full Frame CMOS 50MP, HD Movie, 5fps, ISO - 100-6400, takes both CF and SD card. Comes with 3 lithium batteries. Lens - no scratches, has been cleaned and serviced by Camera Clinic. Fabulous professional...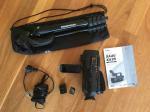 Cottesloe - Western Australia 6011
Includes: * Canon XA20 HD Video Camera (used but in great condition, valued $1900). Includes charger & Canon BP-820 Battery. * EXTRA Canon BP-828 battery (unused, valued $250) * Lexar Professional 64 GB Memory Card (used, valued $60). * Manfrotto Compact Action Tripod (used but in excelled condition, valued $165). * Instructions...
Killara - New South Wales 2071
Brand new in the box Light kit includes stand, starlite, connector, bulb, multidome soft box. Had paid US$ 850.00 ex B&H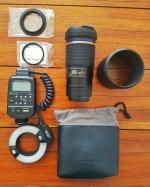 This is a perfect combination for individuals wishing to dabble in macro photography. Both items are in perfect working order and in excellent condition. I am selling both because I haven't used either in near-on two years. I purchased both items new in 2011. The lens was $1500, and the flash was $950. Includes:...
Glebe - New South Wales 2037
This lens was purchased new in November 2017 in error. It has been used once. It was purchased with a UV filter. The retailer won't take it back without the box it came in. This is an opportunity for you to buy an as new lens at a significant discount. Product Information The Panasonic...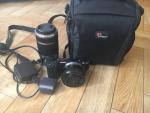 Kogarah - New South Wales 2217
Price is negotiable. Sony NEX 5R Compact Camera For Sale. Used but in good condition. This camera is great for those who want a more sophiscated camera than a point and shoot but are not quite ready for a DSLR. Also a lot less bulky than a DSLR and can make an ideal second camera (very portable). Includes: Camera body, 1 x E3.5-5.6/PZ...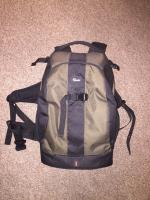 CROYDON PARK - New South Wales 2133
~ CASH ONLY ~ PICK UP ONLY ~ The Lowepro Flipside 400 Backpack is a 600 denier polyester pack with a padded interior designed to carry a pro DSLR camera with a lens attached, plus an additional body, 4-6 extra lenses, a flash, and accessories. FEATURES: back-entry compartment providing easy access to camera gear when setting up (keeping the...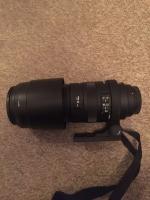 CROYDON PARK - New South Wales 2133
~ CASH ONLY ~ PICK UP ONLY ~ Sigma Lens 150-500mm F/5/6.3 APO GD OS HSM – Canon Mount (SN: 13581924) [CRACK IN LENS - DOES NOT EFFECT IMAGE - Photo provided taken with cracked lens] Sigma Ultra Violet Filter – UV 86mm (160) Inca Pro 86mm UV Filter ($118) Instruction pamphlet Sigma Lens Bag Manfrotto MM294A3...
CROYDON PARK - New South Wales 2133
~ CASH ONLY ~ PICK UP ONLY ~ Canon EOS 450D High performance digital single lense reflex camera with a 12.20 megapixel image Camera body with eyecup Battery Pack and Battery Charger Wide strap Interface cable Video cable EOS Digital Solutions Disk EOS Software Instruction Manual Instruction Manual & Pocket Guide...