Australia Camera Market provides FREE service to list used camera gears.
Advertisements will be seen by hundreds of daily visitors. Listings will automatically posted to Facebook, Twitter & Google Plus.
Register now and start selling your Used Camera Gears, it is absolutely FREE to list & sell. No Final Fee, No Catch.
Create Account Already have an account? Sign In here
Australia Camera Market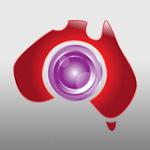 Maryborough - Queensland 4650
Good condition Every thing works No damage Comes with lens hood and caps Will post at buyers expence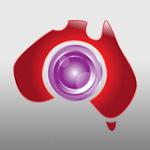 Campbelltown - New South Wales 2560
Nikon D3100 DSLR camera body. Nikon 18-55mm Lens Nikon 55-200mm lens Wide angle converter. 2 x genuine Nikon batteries, charger & filteers. All in very good condition and working.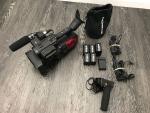 Gold Coast - Queensland 4218
This has been an amazing camera but I'm selling to pay for new studio equipment as the camera does not get enough use now to justify keeping it. It is a great camera and there is nothing at all wrong with it plus the 4k image is really nice. Lens is in perfect condition and has had a filter on it since brand new (not selling with filter...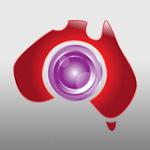 Glenning Valley - New South Wales 2261
18-135mm Fujinon Lens with HOYA UV filter RRP $1249.00 Excellent condition No longer have box. Specifications Type XF18-135mmF3.5-5.6 R LM OIS WR Lens configuration 16 elements in 12 groups (4 aspherical elements and 2 anomalous dispersion lenses) Focal length...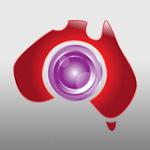 Glenning Valley - New South Wales 2261
In excellent condition, comes with flash and spare battery. RRP $1649.00 Selling to downsize. Check out my other listings as I am also selling lenses and other accessories. No longer have box. Specifications...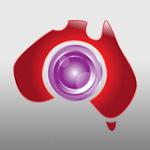 Sydney - New South Wales 2041
Selling my Canon Camera. It is in perfect condition having been stored in a camera bag and used rarely. Sale includes the camera, two lenses, camera bag, UV filters, battery, charger and a SD card reader (plugs into an iPad, great for travelling! Please contact me for further details.
Mountain Creek - Queensland 4557
Nikon D750 full frame camera body Nikon 16-35mm f4 Sigma 24-105 f4 Sigma 50mm 1.4 Lowpro Fastpack 250 All lenses with Hoya HD UV filter Hoya 82mm polarising filter Kenko 77mm polarising filter LCD ND fader filter 77mm Nikon camera remote All gear is roughly two years old and had been taken great care of. Lenses come with individual...
Hackham West - South Australia 5163
Fantastic start out camera! Only selling as I have outgrown it. In excellent condition no scratches or marks. Comes with 18 - 55 / 55 - 300 lenses, Camera bag, Nikon camera strap, Lens cleaner brush, 1 battery and Battery charger. sorry about the photo. this site wont let me upload my phone photos as they are too large. you can check out proper...
Sydney - New South Wales 2176
Up for sale is my pre-loved camera and its gear. It comes with every you read in the title with extras of: - Eneloop batteries specific for the flash (plus their charger because they are rechargeables) - Boxes for everything - I still kept them. - D-SLR camera bag specific for this camera. - The photos are too big to attach - pls...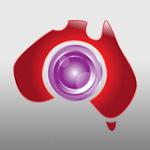 Leichhardt - Queensland 4053
I dont know how to make it work so its anyones guess as to whether it works. It was my dads but he has past now so he cant tell me if it works. Email me if your interested. It doesnt have any scratches on it. The original leather case is complete along with a working zipper. It also has a chain attached to it. For some reason I cant post a photo...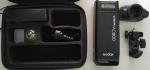 Mornington - Victoria 3931
I have 4 Godox AD200s I want to sell. All Australian stock and brand new. These are suitable for Nikon/Canon/Sony TTL/HSS These are 200w/s flashes with option of barebulb or fresnel heads. They have built in receiver for the Godox 2.4Ghz triggers - Godox X1 or XT32 triggers will work with them. More info here: http://flashhavoc.com/godox-ad200-...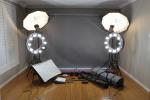 Sydney - New South Wales 2170
2x Bowens Esprit Gemini GM500 studio lights inc. stands 2x Custom Ring Lights (continuous lighting)inc. stands 1x Paper Backdrop stand 7x Paper Backdrop rolls - 2x Grey, 1x Black, 1x White, 1x Purple, 1x Blue, 1x Maroon 2x Umbrellas 2x Softboxes - 1x Bowens 600 x 800, 1x Interfit 900 x 900 1x Elinchrom EL Skyport transmitter and receiver 1x Carry...