Australia Camera Market provides FREE service to list used camera gears.
Advertisements will be seen by hundreds of daily visitors. Listings will automatically posted to Facebook, Twitter & Google Plus.
Register now and start selling your Used Camera Gears, it is absolutely FREE to list & sell. No Final Fee, No Catch.
Create Account Already have an account? Sign In here
Australia Camera Market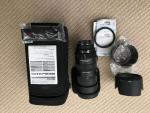 Blackburn South, Melbourne - Victoria 3130
This lens is as new, very little use and in perfect condition.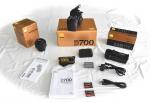 Ballajura - Western Australia 6066
Nikon D700 full frame in excellent condition with original box manuals, leads, two CF cards, battery & charger. Shutter count only 41,172. Includes MB D10 Battery Pack. $ 980.00 Nikkor AF-S 50mm f/1.4G lens including HD filter, booklet and pouch. Hardly used in mint condition. $ 465.00 Sell the lot for $1350.00. Reason for sale downsizing...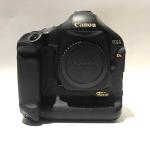 North Lakes - Queensland 4509
Selling my 1ds Mark3 in perfect working condition. Selling as I am no longer using the camera. Sensor clean/general service late 2015 and have not touched it since All switches, buttons, lights and dials are in perfect working order Some minor scratches on the body. 1 charger cap missing. Included are the Canon 1Ds Mark III body, cables, one...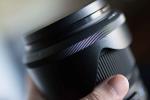 Malvern East - Victoria 3145
Bought this lens half year ago and only traveled with it once. It takes stunning and sharp images however I just got a 24-70 recently so I want to get rid of it. Lens is in excellent condition, I've been using a B+W UV filter to protect it since day one. No noticeable sign of use except some scratches on the side of lens hood. Comes...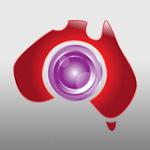 Sydney - New South Wales 2031
Sigma lens suits canon Osawa 1000mm mirrored zoom lens Assorted filters and lens Tripod used twice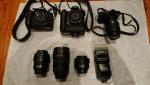 Eastwood - New South Wales 2122
Nikon gears in excellent conditions for sale. If interested, please call Sam on 0426-688967. - D7100 body - D80 body with MB-D80 battery grip - Nikon 1 with FT1 adaptor - Speedlight SB-800 - Nikkor AF-S DX 17-55mm 1:2.8G ED - Nikkor AF-S DX 35mm 1:1.8G - Nikkor AF-S DX 55-200mm 1:4-5.6G ED - Nikkor AF-S DX 18-55mm 1:3.5-5.6G ED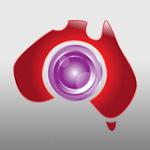 Sony a7ii in great condition, always been looked after, have original box also. If you have an offer in mind don't hesitate to contact me. Slight mark on screen but doesn't affect anything, just from being used.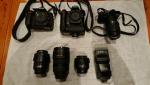 concord - New South Wales 2137
Includs: EOS M3 camera body EF-M 18-55MM/ F/3 5-5.6 IS STM lens Charger USB Connection Cable Canon Camera Strap Condition: Used but in very good condition No scratches/damages Never been damaged before No previous problems I bought this camera early this year and didnt find myself using it as often as i though. It has just become a...
Sydney - New South Wales 2049
Great lens, which is in good condition. I don't need it anymore because I upgraded cameras from the Canon 60D to the Mark III. The Mark III is not compatiable with this zoom lens. Hopefully the lens can go to someone who can make use of it. I found it to be exceptional and very easy to handle. Especially useful while travelling to avoid...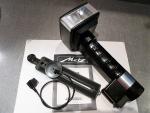 Blackheath - New South Wales 2785
Works fine and come with cable, manual, bracket and the flash unit.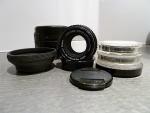 Blackheath - New South Wales 2785
Very clean in excellent condition. Both front and rear caps with a Pentax leather case. Filters included are, Hoya Polarizing Filter, UV filter, CS filter all in their own case.
Willow Vale - New South Wales 2575
Benbo 1 tripod in excellent condition with ball swivel head attached and two camera baseplates - 3/8" and 1/4". Swivel head and baseplates show minimal signs of wear, tripod and centre pole are unmarked. Tripod and swivel head come with separate carry bags. Max height 1570mm ( 62"); supports up to 9kg (22lbs); weight...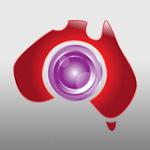 Melbourne - Victoria 3006
Hi there , I have good condition cam and i sell my cam because i bought new cam If you intersting please contact me on + also i have 2 lenses maybe i'll give it by good price for who intersting 0434533301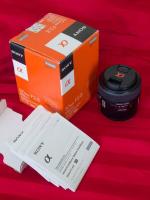 Busselton - Western Australia 6280
Sony Macro Lens for great close-up shots! Fits all Sony alpha-cameras - Full-Frame and APS-C Forma Aperture Range: f/2.8 to f/32 1:1 Magnification Ratio Double-Floating Lens Elements Auto Clutch Mechanism Focus Hold Button & Focus Range Limiter Minimum Focus Distance: 7.9" Seven-Blade Circular Diaphragm Depth of...
Brisbane - Queensland 4034
This lens is in mint condition, as new. Used perhaps a handful of times after selling off my 5Dmk2 gear and going for a smaller, lighter body and lenses. Just not shooting anything macro these days so may as well let it go to someone who will make use of it. Lens is about 18 months old and has always lived either in a dry cupboard or in the...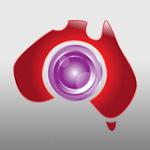 melbourne - Victoria 3121
Professional grade video Camera. In near new condition, Canon XA10 HD video camera with professional 2x XLR inputs. INCLUDED!! Rode shotgun Mic, Camera Bag, and second battery. Professional Level Video Camera. All original accessories and cables. No marks on body. Rarely used. Kept in box.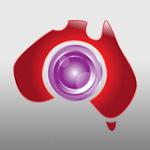 Sydney - New South Wales 2066
Shutter count 257927. Recently serviced by Nikon. All grips replaced and is new. Great condition. WONT LET ME UPLOAD PICS! I can send through pics if asked for through an email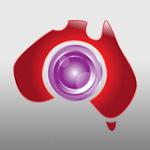 Sydney - New South Wales 2066
Great condition. Selling on behalf of a Professional photographer who's getting rid of his camera gear. Comes with case ALL OF MY PICS FOR MY ADS won't upload. I can send through email of messenger if needed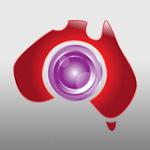 Sydney - New South Wales 2066
Pics don't upload so can email or send another way if you wish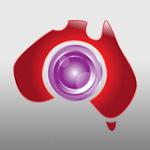 Sydney - New South Wales 2066
Pics don't t load but give me a buzz and I can send through an email or message... whatever is easiest!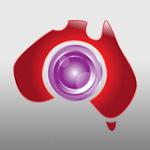 shepparton - Victoria 3630
lens is just on 20 months ols in good condition selling due to needing wider lens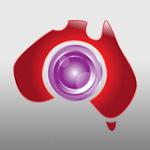 shepparton - Victoria 3630
the lens is in great condition , glass is good selling due to needin wider lens this is for a nikon mount
Nightcliff - Northern Territory 0810
Selling my Canon 5d Mark IV. Mint condition with no scratches on screen or scuff marks on camera body. Shutter count is currently 5678. Will come with the original box, 2x batteries, charger, leads, camera strap and manuals.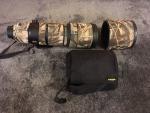 Melbourne - Victoria 3000
I am selling a current model Nikon 200-400mm VR II lens. This lens was purchased for use on safaris as I moved to South Africa for 12 months. As this lens has been gathering dust since returning to Australia it is looking for a new home. Overall this lens is still near new. It has also been protected from Day 1 with a full neoprene lens sleeve...